Antipasto Platter
Type: Dinner
Servings: 8
Prep Time: 15 mins
Cook TIme:
Pass the 'pasto! Sharing is caring.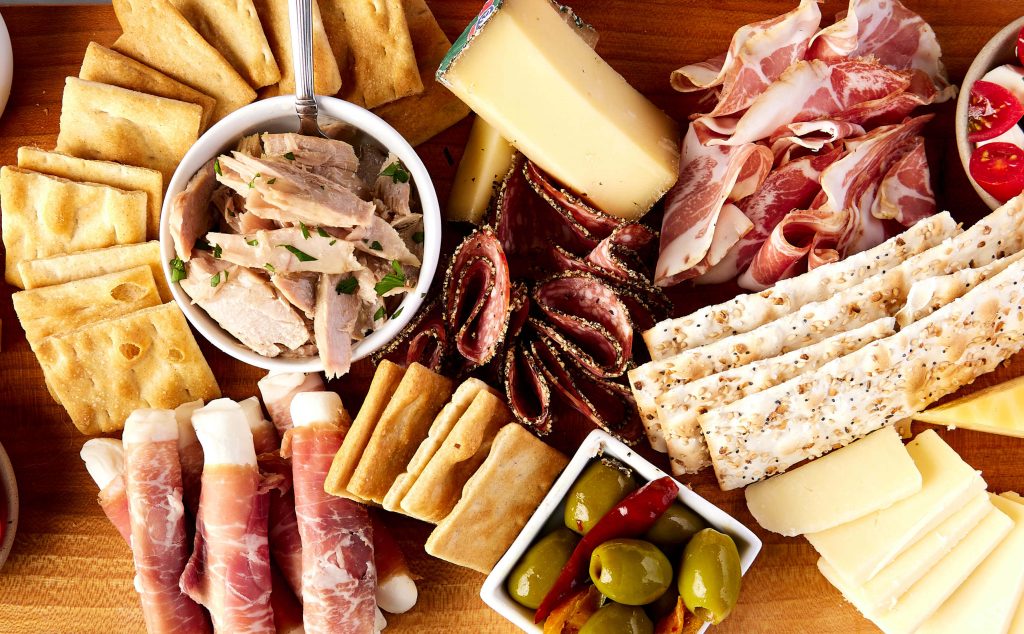 Ingredients
1 1/2 lbs of your favorite cured meats (salami, sweet or spicy capicola, prosciutto, coppa)   
1 lb of your favorite cheeses cubed or sliced (sharp cheddar, provolone, havarti, gouda, taleggio, asiago) 
2 cups of small mozzarella balls     
2 jars of Tonnino Ventresca Tuna, drained and lightly flaked
1 – 2 cups of your favorite pickled or grilled vegetables (roasted red peppers, artichoke hearts, asparagus, pickled radish, pepperoncini, marinated beans)
½ cup mixed olives 
1 cup cherry tomatoes
Mix of toasted breads, crackers and grissini
Directions
Arrange all ingredients on a large platter and garnish with fresh herbs and serve.
Notes
Setting the cheeses out to come to room temperature allows for them to be the most flavorful. This can be assembled a few hours ahead of time but leave off breads, crackers until just before serving.