Radish & Carrot Salad
Type: Dinner
Servings: 4
Prep Time: 10 mins
Cook TIme:
This recipe tastes pretty rad.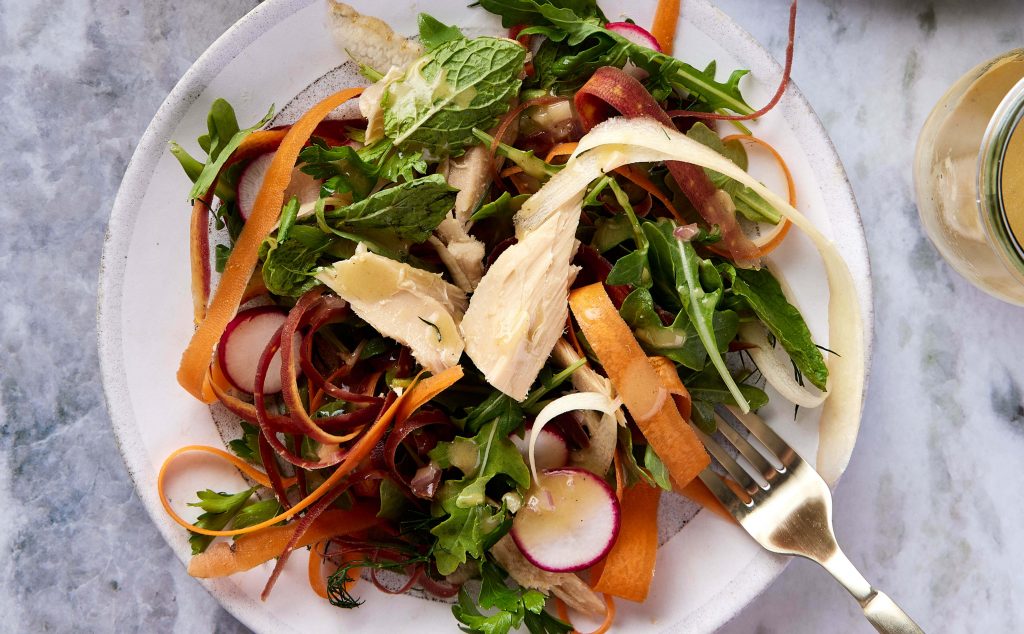 Ingredients
Dressing
1 tsp Dijon mustard
3 TB olive oil 
1 tsp of shallot, finely minced 
1 tsp lemon juice and zest of one lemon 
2 tsp white balsamic vinegar or champagne vinegar
¼ tsp of sugar
Salt and pepper to taste
Salad
4 cups of arugula or favorite salad green 
2 jars of Tonnino Albacore in Olive Oil  
1 bunch of radishes, thinly sliced or quartered in small 
1 bunch of rainbow or regular carrots sliced in ribbons with a peeler 
3 TB of fresh herbs (any mix of parsley, dill, tarragon, chives, mint)
Directions
For Dressing
Put all ingredients in a mason type jar with a lid and give a couple of good shakes. 
For Salad
In a large bowl place all ingredients and give a good toss.
Drizzle with dressing, toss together and serve.
Notes
For an extra pop of flavor you could add 1 TB of capers. Enjoy! We're rootin' for you.